Senior Faculty
Ronald J. Frederick, PhD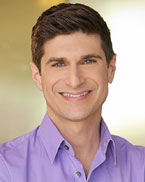 Ronald J. Frederick, PhD, is a licensed psychologist, co-founder of the Center for Courageous Living in Los Angeles, California and author of the book Living Like You Mean It (Jossey-Bass, 2009). Since 1994, Dr. Frederick has been training in and practicing AEDP, and has received extensive training and supervision from Dr. Fosha. Past experience includes a Clinical Supervisor role at Abbott Northwestern Hospital's Park House Day Treatment Program. He also completed a year-long training rotation in Intensive Short-Term Dynamic Psychotherapy at Beth Israel Medical Center, New York City. Dr. Frederick is currently the lead supervisor/teacher for an AEDP Core Training Group in San Francisco, supervises trainees in AEDP, and has co-facilitated, with Dr. Fosha, AEDP Immersion Courses in Los Angeles and San Francisco. Dr. Frederick travels throughout North America as a speaker and trainer. He has written articles for several publications and has been an invited contributor to three books by The Haworth Press, Inc. His work has been featured in The Star Tribune, Lavender Magazine, the APA Monitor on Psychology, and Clinical Psychiatry News: The Leading Independent Newspaper for the Psychiatrist." Dr. Frederick now teaches and has a private practice in Los Angeles, California.
Kari Gleiser, PhD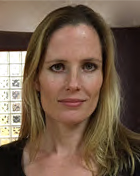 Kari Gleiser, PhD, completed her doctoral work at Boston University and her internship through Dartmouth Medical School with a focus on trauma and PTSD. In her practice, she specializes in applying AEDP to the treatment of complex trauma, dissociative disorders and personality disorders. Dr. Gleiser is the co-founder and co-director of the Center for Integrative Health in Hanover, New Hampshire, a trauma center dedicated to multi-modal healing of mind, body and spirit. She has served a term on the board of directors of the New England Society for the Treatment of Trauma and Dissociation (NESTTD), where she chaired a committee on education and outreach. In collaboration with Jerry Lamagna, Dr. Gleiser has developed an "intra-relational" model of therapy, which imports AEDP's relational and experiential interventions to patients' internal systems of dissociated self-states. Dr. Gleiser has written several clinical papers and book chapters and has presented on applying AEDP to treat dissociative disorders at various international conferences.
Jerry Lamagna, LCSW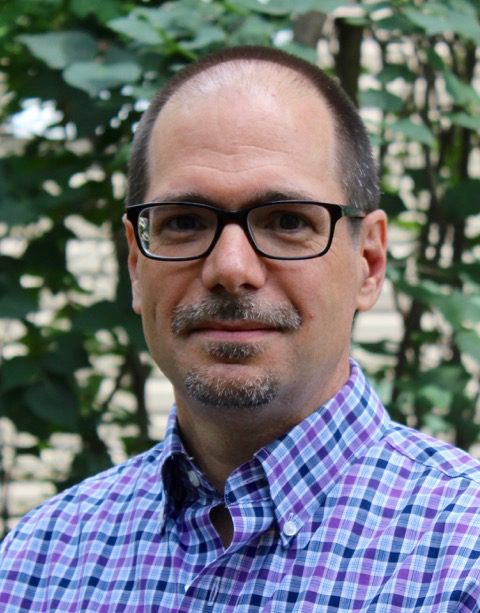 Jerry Lamagna, LCSW, is a psychotherapist in private practice in New York City and Westfield, New Jersey. After completing his graduate studies at Adelphi University in 1993, he participated in a six month residency at the Caron Foundation's Center for Self Development, and for six years thereafter his work focused on issues in chemical dependency/ACOA treatment. He currently works with individuals in AEDP psychotherapy, addressing problems related to trauma, dissociation, addiction, depression, low self worth and personality disorders. Throughout his career, Mr. Lamagna's interest in affect based, experiential treatment approaches has led to his extensive training in psychodrama, EMDR, ego state therapy, trauma/dissociative disorder treatment, and most recently, AEDP. The study of these modalities has inspired his ongoing efforts to integrate relational, intra-psychic, and experiential elements into his clinical work. Mr. Lamagna, along with Dr. Kari Gleiser has developed a modified version of AEDP for the treatment of dissociative disorders. He has presented at national conferences sponsored by the International Society for the Study of Trauma and Dissociation (ISSTD), the Society for the Exploration of Psychotherapy Integration (SEPI), the International Experiential and Dynamic Therapy Association (IEDTA), the New Jersey chapter of NASW and the AEDP Institute. In January 2007, the Journal of Trauma and Dissociation published a paper written by Mr. Lamagna and Dr. Gleiser entitled "Building a secure internal attachment: An intra-relational approach to ego strengthening and emotional processing with chronically traumatized clients." A subsequent article, "Of the self, by the self and for the self:Internal Attachment, attunement and psychological change" was published in the Journal of Psychotherapy Integration in 2012.
Benjamin Lipton, LCSW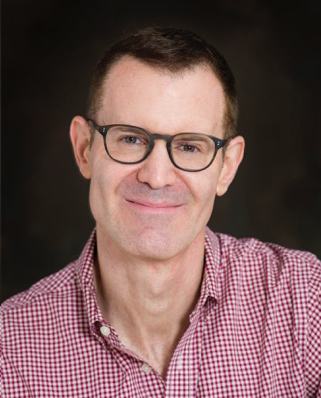 Benjamin Lipton, LCSW, is a founding faculty member of the AEDP Institute.  He is based in New York City and travels nationally and internationally to teach and present AEDP to a broad range of professional audiences.  Mr. Lipton pioneered the first AEDP Advanced Core Training programs (Bay Area and Seattle) and currently co-leads the AEDP Retreat Style Essential Skills course.  His open and engaging teaching style and skill in translating complex ideas into clear and accessible learning points receives consistent praise from his audiences.  Mr. Lipton is the editor of From Crisis to Crossroads: Gay Men Living with Chronic Illnesses and Disabilities (Haworth Press) and has published many clinical articles and book chapters in psychology and social service journals over the past two decades.  His most recent article, co-authored with Diana Fosha, is on working with attachment in AEDP;  Attachment as a Transformative Process in AEDP: Operationalizing the Intersection of Attachment Theory and Affective Neuroscience.  Mr. Lipton has held adjunct faculty appointments at Columbia Presbyterian Department of Psychiatry and New York University School of Social Work and he serves on the Editorial Board of the Journal of Gay and Lesbian Social Services.  Previously, he was the Director of Clinical Services at Gay Men's Health Crisis (GMHC), the world's first and largest HIV/AIDS service organization.  In addition to his expertise in AEDP, Mr. Lipton has training in EMDR, Internal Family Systems, Somatic Experiencing, Solution-Focused therapy and psychodynamic psychotherapy.  Mr. Lipton is committed to the foundational principle of human development that change for the better, at every level of civilization, flourishes when people feel safe enough to be curious and take necessary risks.  He is passionately dedicated to bringing this alive in both his practice and teaching.
David Mars, M.F.T., Ph.D.
David Mars, Ph.D. is the developer of AEDP For Couples. He has specialized in the somatically focused treatment of couples and groups for four decades, as an innovator in developing process-oriented, somatically, and empathically focused couple treatment. David has trained, supervised and consulted with Dr. Diana Fosha, the originator of AEDP since 2005.
David develops and presents training seminars and workshops nationally and internationally that focus on the AEDP for Couples model.  He is the lead supervisor of the AEDP for Couples Core Training.  He teaches at AEDP Immersion Courses, the Essential Skills Program and leads two ongoing AEDP for Couples supervision groups.  He is one of the founders of AEDP West. David is also on the adjunct faculty of the California Institute for Integral Studies in San Francisco where he infused AEDP into his teaching of courses on the Clinical Relationship.
David's style as a presenter is described as inspiring, warm and deeply personable.   He quickly evokes trust from his audiences, which ushers in a deep level of transparent exchange of ideas and points of view about how therapists can more effectively treat the historical trauma and deprivation that underlies marital dysfunction.  Perhaps most importantly, participants are moved to apply what they learn in these training programs, due to the depth of experience they take in while witnessing videos, live demonstrations and engaging in experiential practices.
Jenna Osiason, PhD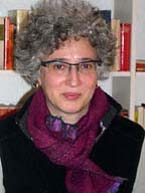 Jenna Osiason, PhD, is a licensed clinical psychologist who is a supervisor of AEDP. She began short-term psychotherapy training at the Short-Term Dynamic Psychotherapy Institute of Denville, New Jersey, training in Accelerated Emphatic Therapy. She has been working with Dr. Fosha since 1992 analyzing videotaped psychotherapy sessions, focusing on the use of empathy to restructure defenses. This work has lead to the rich development of AEDP techniques to facilitate treatment and enhance access to core affect, strengthen the experience of self-regulation, and deepen self/other bonds. Dr. Osiason has given workshops on AEDP to mental health sites throughout New York City. Her current interest is on the integration of AEDP with neuroscience as it relates to attachment and emotion. She is on the adjunct faculty of NYU Medical Center-Bellevue Hospital, City University of New York, and Rutgers State University of New Jersey. Dr. Osiason supervises in AEDP and is in private practice in New York City.
Karen Pando-Mars, MFT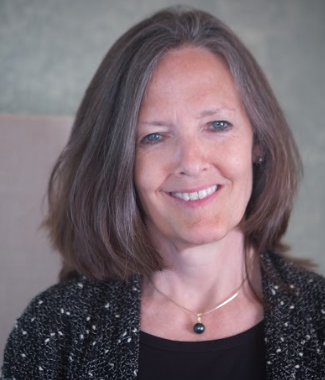 Karen Pando-Mars, MFT, is a licensed psychotherapist in San Rafael, California. She was irresistibly drawn to AEDP in 2005 and captivated by the depth and breadth of its transformational model. She immersed herself in training and consultation with Dr. Fosha and three years of core training with Dr. Frederick. Ms. Pando-Mars is one of the founders of AEDP West, Co-Director of the Center for Transformative Therapies in San Rafael, and currently is a supervisor for the Bay Area Core Training. She presents AEDP trainings around the San Francisco Bay Area and offers individual and small group supervision to psychotherapists. She is known for her warmth and approachability, and her ability to create safety in the supervisory relationship. Ms. PandoMars' long-time interest in deepening connection between self and other has been grounded through AEDP's precise tracking of attachment principles and related neuroscience, and this influence is woven throughout her work with individuals, couples and groups. Licensed since 1989, her background in somatic and experiential therapies includes Focusing, Process-Oriented Psychotherapy, Sandtray, EMDR, and Authentic Movement. She was a founder of The Sandtray Network and a contributing editor of its journal. As adjunct faculty at Dominican University, in San Rafael, California, she taught AEDP as the overarching theoretical model in her Alternative and Innovative Psychotherapies course.
SueAnne Piliero, PhD
SueAnne Piliero, PhD, has been trained and supervised intensively in AEDP, and is a founding member of the AEDP Institute.
Dr. Piliero provides AEDP training to clinicians and graduate students throughout the US, and has given seminars and workshops to various universities and mental health organizations nationwide. She is a lead trainer in the AEDP Essential Skills Course, a lead supervisor of the AEDP Core Training Program in New York City, and oversees the NYC AEDP Seminar Series Program.
Dr. Piliero received her doctorate from Adelphi University, and her master's degree in human development and psychology from Harvard. Her clinical interests are in trauma, PTSD, loss, dissociation, and the ways in which the mind, body, spirit is powerfully poised to transform them. In addition to AEDP, Dr. Piliero is trained in Somatic Experiencing and Brainspotting.
She teaches, supervises and is in private practice in New York City.
Natasha Prenn, LCSW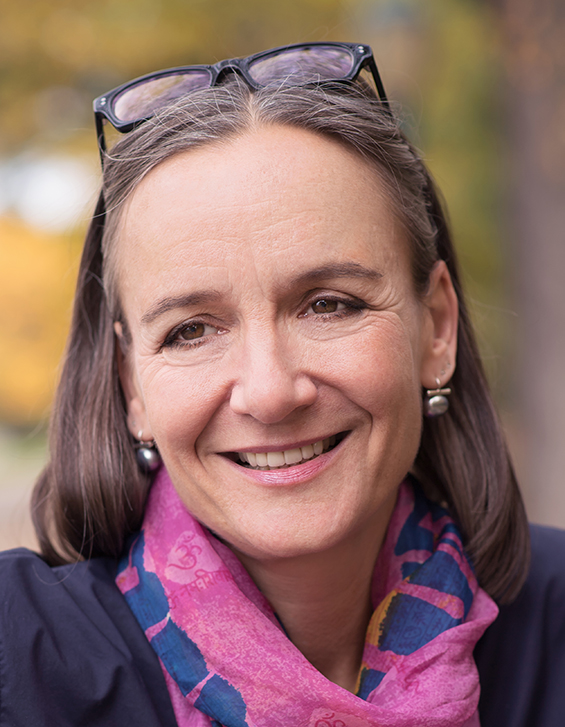 Natasha Prenn, LCSW, is a psychotherapist, speaker, educator, author and life coach. As a senior faculty member of the AEDP Institute (Accelerated Experiential Dynamic Psychotherapy), she pioneered the AEDP Essential and Advanced Skills Courses, and is well known as a therapists' therapist across the U.S. and abroad.
Natasha, an engaging presenter, is noted for her ability to translate AEDP theory into user-friendly steps, and for her enthusiastic belief that the mechanisms of the magic of experiential-dynamic work are teachable and therefore learnable skills. Her obsession with languaging interventions and skills training has led to her co-authoring a monograph for APA: Supervision Essentials for Accelerated Experiential Dynamic Psychotherapy. This book, which Natasha wrote with Diana Fosha, is filled with practical skills to wield the power of AEDP's theory and practice into psychotherapy supervision.
Natasha offers coaching and psychotherapy to individuals and couples, and consults with psychotherapists individually and in small groups by invitation. She is a founding editor of Transformance: The AEDP Journal, a blogger for CSAR, and the author of the forthcoming AEDP Skills Manual. Some of her articles and book chapters are available on the AEDP website.
Eileen M. Russell, PhD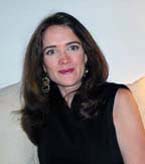 Eileen M. Russell, PhD, has been trained and supervised intensively in AEDP since 1996 by Diana Fosha, PhD and Jenna Osiason, PhD. In addition, Dr. Russell is trained in EMDR and in Eugene Gendlin's Focusing. Dr. Russell received her doctorate from Fordham University and received her clinical training from New York Hospital/Cornell Medical Center and New York University Medical/Bellevue Hospital Center. Until 2004, she was senior psychologist at NYU Medical/Bellevue Hospital, where she worked with people dually diagnosed with substance dependence and psychiatric disorders. Dr. Russell is currently a part-time Clinical Instructor in the Department of Psychiatry at NYU Medical Center where she supervises students in AEDP and dynamic psychotherapy and the lead supervisor of one of two New York City AEDP Core Training Groups. She has taught AEDP seminars at several universities and clinics in New York and New Jersey and supervises clinicians learning AEDP.
In her book, Restoring Resilience: Discovering your Clients' Capacity for Healing (W.W. Norton & Company, June 2015), Eileen draws on interpersonal neurobiology, affect regulation research, a number of theoretical orientations and clinical experience to show therapists how to build from what's going right in clients' lives, help them cultivate and deepen their native resilience and create lasting change. Together with Diana Fosha, she has co-authored a paper on "Transformational affects and core state in AEDP" for the Journal of Psychotherapy Integration. Her research and writing interests include the development of AEDP theory and practice, and spirituality in psychotherapy. She is a licensed clinical psychologist in private practice in New York City and New Jersey.
Steve Shapiro, PhD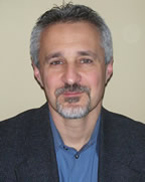 Steve Shapiro, PhD, a licensed psychologist, has been practicing various forms of Experiential Dynamic Therapy (EDT) since the mid-1990's, including Accelerated Experiential Dynamic Psychotherapy (AEDP) and Short-Term Dynamic Psychotherapy (STDP). He has been studying AEDP with Dr. Fosha since 2003 and is a founding member of the AEDP Institute, where he is a senior faculty member. Dr. Shapiro provides training in the form of seminars, group supervision and private individual supervision. He has lectured and given workshops to the mental health community through various agencies and organizations. He is the former Director of Psychology and Education at Montgomery County Emergency Service (MCES), an emergency psychiatric hospital, where he worked primarily with severe personality disorders and those involuntarily committed to treatment. Dr. Shapiro conducts seminars and workshops on various topics in his other areas of specialization, which include: adolescents and their families, parenting, communication principles, personality disorders, involuntary treatment (adolescents and others), psychiatric emergencies and crisis intervention. He has held adjunct professor positions at Drexel/Hahnemann University and the University of the Sciences. Dr. Shapiro maintains a full-time private practice in suburban Philadelphia.
Barbara J. Suter, PhD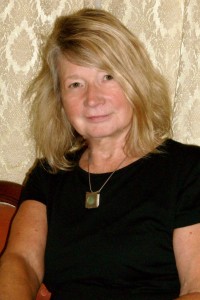 Barbara J. Suter, PhD, co-chair at the Washington School of Psychiatry's Intensive Short-Term Dynamic Psychotherapy program, has been a clinical psychologist for almost 40 years, practicing psychodynamically oriented work with individuals- child, adolescent, adult--and with families, communities, schools, and agencies. She is involved in training both new and experienced therapists. A lifetime of a rich, rewarding experience helping people has culminated in experiential work: through AEDP, and its holistic, healing, helpful approach, Dr. Suter has found a way to integrate many decades of previously disparate experiences. Dr. Suter has found that AEDP uniquely lends itself to therapy, supervision and front line helping people in their communities and families. She has found it particularly useful with those suffering from trauma, reeling from life, and unable to find help despite a long time of seeking help, healing and change. At present, Dr. Suter is teaching and supervising (i) George Washington University Psy.D. students; (ii) experienced therapists at the Washington School of Psychiatry's Intensive Short-Term Dynamic Psychotherapy program; (iii) candidates in the Clinical Social Work Institute PhD program; and (iv) professionals involved with a public charter school program in Washington, D.C. She maintains a private practice in Washington, DC.
Gil Tunnell, PhD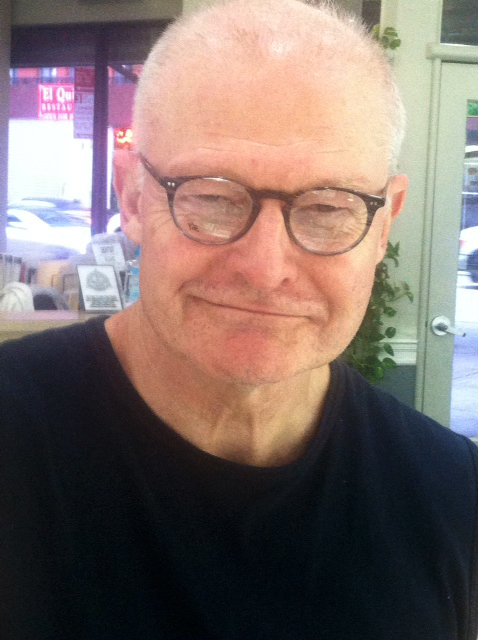 Gil Tunnell, PhD, completed a three-year core training in AEDP with Diana Fosha in 2007.  His special interest is applying individual AEDP to couple therapy.  In the late 1980s, he trained in Structural Family Therapy under Salvador Minuchin, M.D., and has written on the differences between Structural Therapy and AEDP (Tunnell, G. (2015). Facilitating transformance for couples: A comparison between Structural Family Therapy and AEDP. Transformance Journal, 6 (1)), and with families (Tunnell, G. (2006), "Postscript 10 years after: 'The Oedipal Son' revisited" in S. Minuchin et al, Mastering Family Therapy: Journeys of Growth and Transformation (Wiley).    Dr. Tunnell is co-author with David Greenan of Couple Therapy with Gay Men (Guilford, 2002), and has published widely on working with gay male couples (Tunnell, G. (2012). Gay male couple therapy: An attachment model.  In J. J. Bigner & J. L. Wetchler (Eds.), Handbook of LGBT-Affirmative Couple and Family Therapy. Routledge).  He also has a chapter in a book which received the 2011 Distinguished Book Award from Division 44 of the American Psychological Association (Tunnell, G., (2011). An attachment perspective on the first interview: Accelerated Experiential  Dynamic Psychotherapy. In C. Silverstein (Ed.), The Initial Psychotherapy Interview: A Gay Man Seeks Treatment, New York: Elsevier Insight Books.  Dr. Tunnell also trained in family therapy with Maurizio Andolfi in Rome, Italy.  He previously was director of family therapy training at Beth Israel Medical Center in New York City, and is Adjunct Associate Professor at Teachers College, Columbia University, where he teaches family and couple therapy.  He is in private practice in New York City.
Danny Yeung, MD, CCFP, CGPP, FCFP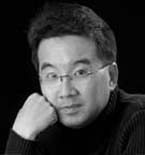 Danny Yeung, MD, CCFP, CGPP, FCFP, is a Lecturer of Psychiatry at University of Toronto and consultant/supervising psychotherapist at several mental health service agencies in Toronto, Canada. Inspired by the work of Dr. Fosha since late 2002, he has been receiving advanced training in AEDP. Dr. Yeung has co-authored with Dr. Fosha a chapter in Stricker & Gold's A Casebook of Psychotherapy Integration (APA, 2006), titled "AEDP Exemplifies the Seamless Integration of Emotional Transformation and Dyadic Relatedness at Work." Passionate about sharing AEDP with Asian cultures, he has conducted Level 1 Immersion Courses, advanced workshops, and created Level 2 supervision groups in Hong Kong since 2005. As adjunct faculty of Tyndale University Seminary and College in Canada, Dr. Yeung teaches a master-level AEDP course for the counseling program. He has also written on, conducted seminars, and hosted primetime radio shows across Canada in psychospiritual transformation. Invigorated with the integrative vision of AEDP, Dr. Yeung is exploring its interface with positive psychology, spirituality, prayer, mindfulness, EMDR, energy psychology and Chinese philosophy. His first book, Portrait of the Soul, co-authored in Chinese with Victoria Cheung and currently in its fourth edition, has an uncanny resonance with the principles of AEDP. His soon to be released second book titled The Rainbow After: Psychological Trauma and Accelerated Experiential Dynamic Psychotherapy, will be the first original AEDP work published in the Chinese speaking world.
Faculty
Karen Kranz, Ph.D., R. Psych.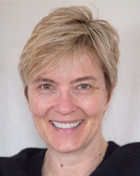 Dr. Kranz has been a psychologist in private practice in Vancouver Canada since 2000. Her areas of interest in AEDP are making the work with clients and therapists increasingly more relational and experiential. She is continually challenged and intrigued by core and pathogenic emotions and has completed the first draft of a paper about pathogenic affect with the working title of "Rock Logic & Rabbit Holes: The Phenomenology of Pathogenic State of Consciousness & its Impact on the Therapist's State of Consciousness and Therapist-Client Intersubjectivity."
After the Immersion course, she began supervision with Dr. Fosha. "At that time, all that interested me was becoming a better clinician, AEDP certification as a therapist and supervisor and becoming faculty were never my ambitions. However, as I deepened into both my knowledge and experience of AEDP and in the AEDP community, I realized that it was through the process of certification as a therapist, as a supervisor, and now with teaching and writing that I was becoming a better therapist."
With AEDP, Dr. Kranz says she "found a therapeutic home and a community of colleagues when I did not even know I was looking for one, or perhaps more aptly wasn't looking for one because I did not believe such a home existed."
Dr. Kranz has and continues to assist with Immersion, Essentials Skills (ES1) and Advanced Skills (ES2) nationally and internationally. Her most recent paper is "Making AEDP supervision relational and experiential: Cultivating receptive affective capacity in supervisee and client."
Anne Cooper, PsyD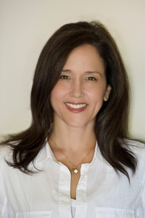 Anne Cooper, PsyD, is a psychologist in private practice on the Peninsula in the San Francisco Bay Area. She has served as adjunct faculty of the Wright Institute, supervising doctoral students in psychology. Dr. Cooper also worked on staff at Kaiser Permanente as a consulting supervisor and therapist for an intensive outpatient clinic treating eating disordered adolescents and their families. Dr. Cooper received her graduate degree from the Wright Institute, and for many years, focused on the theory and practice of relational psychodynamics. Her desire to pursue training as a psychoanalyst came to a halt after attending a daylong seminar on AEDP with Dr. Fosha in 2006. Since then, she has been absorbed by AEDP and has attended the Immersion Course training followed by two years of Core Training taught by Ben Lipton, LCSW, Diana Fosha, PhD, Eileen Russell, PhD, and Ron Frederick, PhD. She has continued ongoing supervision under Ben Lipton, LCSW, for several years and became certified in AEDP in 2008, and Faculty in 2009. She has given seminars on AEDP both locally and abroad. In 2008, she presented in Manila, introducing AEDP to the Philippines. Dr. Cooper's interests include the use of AEDP in treating relational trauma and PTSD; the interplay of spiritual experience (transformation), mindfulness/meditation and the therapeutic process; addressing cultural diversity, and cultural and clinical implications when treating Asian Americans, with a special interest in the Filipino culture. She enjoys providing consulting services to therapists new to AEDP.
Miriam Marsolais, PhD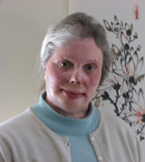 Miriam Marsolais, PhD, is a licensed psychologist and Jungian Analyst in private practice in Berkeley, California. She is also Founder and Head Instructor of White Magnolia Tai Chi School in Berkeley. Dr. Marsolais first encountered AEDP in 2006, completed three years of Core Training in Seattle and the San Francisco Bay Area, became a certified AEDP practitioner in 2009, a certified AEDP supervisor in 2011 and an AEDP faculty member in 2014. She is currently helming the Bay Area Multi-Faculty AEDP Core Training in Kensington, California and is facilitating two ongoing AEDP supervision groups.
Dr. Marsolais experiences life as a spiritual exploration that is easier to live than explain. As a young adult she performed as a violinist, was a nun and taught high school science and mathematics. Following a near-fatal burn injury, her life took a major turn and her passions were redirected towards the study of history, psychology and Eastern mind/body practices. Dr. Marsolais has completed degrees in Biology and Sociology (Stanford University); Theology (Graduate Theological Union, Berkeley); History (UC Berkeley); and Analytical Psychology (C. G. Jung Institute, Zurich). She has completed training in Collaborative Couples Therapy and in Tibetan Studies, has served as Adjunct Faculty at the Wright Institute in Berkeley and as a clinical supervisor at the East Bay Agency for Children.
Dr. Marsolais is inspired and challenged by AEDP's dynamic, integrative clinical approach and is grateful to have found her professional home in the AEDP community. She is deeply engaged in extending AEDP practice into the domain of the sleeping self through relational, phenomenological work with dream experience, and through this work is opening new pathways to healing from early relational trauma and PTSD. She is also exploring the resonances between AEDP and traditional Eastern mind/body and meditation practices, and how awareness of these resonances can enrich AEDP practice, training and supervision.
Jeanne Newhouse, NCPsyA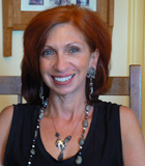 Jeanne Newhouse, NCPsyA, is a licensed psychoanalyst who has been in private practice in New York City since 1988. Ms. Newhouse, a former actress and singer/dancer, began the practice of helping and healing from a body-based model. She is a trained and certified teacher of the Alexander Technique, and also has studied the Feldenkrais technique and dance therapy. She created a movement therapy program for the Smithers Institute, a residential treatment facility for substance abuse in New York City where she worked for six years. During that time she pursued a master's degree in Motor Learning at Teachers College in New York City. As she worked with more and more people with chronic pain, she began to recognize that healing the heart and soul was an integral part of healing the physical body. Hoping to put two modalities together, she began a four-year training program at the Institute of Contemporary Psychotherapy from which she graduated from in 1988. She practiced relational psychotherapy with adults until 2005 when she was introduced to the work of Dr. Fosha. Instantly and unreservedly drawn to the work which seemed to do exactly what she had dreamed of many years earlier, Ms. Newhouse took the Immersion course with Dr. Fosha in 2006 and then went on to do 3-plus years of Core Training with Dr. Eileen Russell and 3 years of supervision with Natasha Prenn. She has been an Assistant in the first two NYC Essential Skills courses. Ms. Newhouse has a continuing interest in the physicality of emotion and interpersonal neurobiology and continues to explore breathing and meditation and its impact on her work. Ms. Newhouse has a clinical practice in New York City and is also available for individual supervision.
Jennifer Edlin, MFT
Jennifer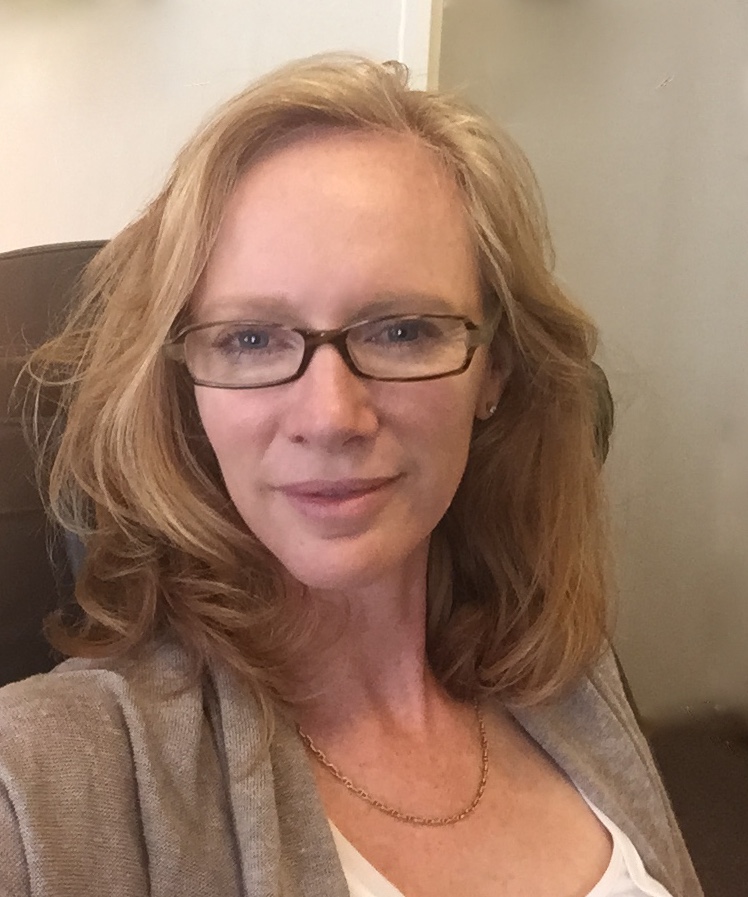 Edlin, MFT is a psychotherapist in private practice in Oakland, California. From the moment she attended her first AEDP Immersion Course, she was taken by AEDP and the permission to be authentic and to use the therapist's whole self in service of clients' healing and transformation. Jenn serves as the co-chair and faculty liaison of the AEDP Research committee. She has also helped to spearhead the launch of the Berkeley Initiative for Mindfulness in Law at UC Berkeley Law.  Her clinical interests include treating relational trauma, mindfulness in the therapeutic dyad and building self-compassion.
Jenn received her undergraduate degree from Princeton University, a JD/MBA degree from New York University and an MA in Counseling Psychology from the California Institute of Integral Studies. She has trained extensively in AEDP, including a year of core training and long term supervision with Dr. SueAnne Piliero as well as supervision with Dr. Eileen Russell and Dr. Fosha.
Jenn brings a natural warmth, ease and authenticity to her work with clients as well as to her supervision, teaching and other work in the AEDP community. She sees supervision as a powerful way to undo the aloneness we feel as therapists and enjoys meeting therapists wherever they are in their AEDP journey.
Dale Trimble, MA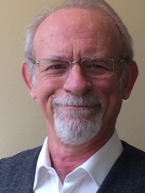 Dale Trimble, MA received his M.A. in Humanistic Psychology from Antioch University in 1977. In 1981 Dale co-founded the first court ordered treatment program for men who assault their partners in the province of British Columbia. He was the lead author of the Canadian syllabus for CP 602 – The Psychology of Trauma and Interpersonal Violence for City University of Seattle, Vancouver, BC campus, where Dale has taught and supervised graduate students. Known as a Canadian expert on working with men, Dale has travelled throughout Canada providing training for therapists on compassionate ways of helping men change.
In 2003-04 Dale was the recipient of the BC Association of Clinical Counsellors, President's Award for Distinguished Contributions to the Profession. Dale has a private practice in Vancouver, BC where he works with individuals and couples focusing on resolution of early childhood trauma, anxiety, interpersonal violence and depression. His background includes extensive training in Emotionally Focused Couples therapy, EMDR and the clinical application of meditation and mindfulness practices to healing. When Dale first connected with AEDP in 2009 he knew that he had found his therapeutic home. Since then he has trained extensively in AEDP with Diana Fosha and Ben Lipton.
Yuko Hanakawa, PhD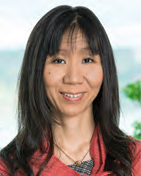 Yuko Hanakawa, Ph.D. is a licensed clinical psychologist in New York City. She was "raised" by AEDP from the very beginning of her career. While a doctoral student at Adelphi University, she met Diana Fosha who was a faculty member. Dr. Hanakawa has been captivated by the unfolding process of healing and growth that AEDP powerfully facilitates ever since.
Dr. Hanakawa has been particularly interested in the body-mind connection, memory reconsolidation, and the role of positive emotions in the process of transformation. Her paper, "Receiving Loving Gratitude: How a Therapist's Mindful Embrace of a Patient's Gratitude Facilitates Transformance," was published in the AEDP Transformance Journal, in 2011.  In addition to being trained by Dr. Fosha, she was in small group supervision with Dr. Jenna Osiason, and individual supervision with Dr. SueAnne Piliero.
Dr. Hanakawa feels passionate about cultivating ethnic/racial diversity in the AEDP community and serves as a co-chair of the Diversity Committee. She is also a member of the International Community Development committee, and has been creating AEDP communities among Japanese therapists in NYC and Japan. Along with Dr. Shigeru Iwakabe, she oversaw the Japanese translation of "The Transforming Power of Affect" by Dr. Fosha (2017); she also contributed a chapter to this book which focused on a clinical case conducted in Japanese.
Dr. Hanakawa was a faculty member at St. Luke's Hospital where she directed the externship program, and taught and supervised staff and trainees. She maintains a private practice on the Upper West Side of Manhattan, offering in-person and on-line therapy and supervision. Additionally, she is certified in Neurofeedback and Hypnotherapy.  Dr. Hanakawa has presented locally and internationally and has supervised experiential groups in the AEDP Immersion and Essential Skills.