Timothy J. Beyer, PhD
Timothy J. Beyer, PhD, is a licensed psychologist, trainer, and consultant. Co-founder of the Center for Courageous Living in Beverly Hills, California, he has been training in and practicing AEDP for many years. With a firm belief in the power of relationships to heal, Dr. Beyer works collaboratively with clients and trainees to achieve profound and lasting results. Dr. Beyer earned a Bachelor of Business Administration from the University of North Dakota, and an MA and PhD in Counseling and Educational Psychology from the University of Minnesota. In addition to his private practice, Dr. Beyer works in the Quality Improvement Division of the County of Los Angeles, Department of Mental Health. He has many years of experience working in university and business settings providing consultation, supervision and training as well as therapy and psychological assessment. Currently, he conducts an ongoing AEDP training group in Minneapolis. Originally from Minnesota, Dr. Beyer now resides in West Hollywood, California with his husband and two terriers.
Victoria Cheung, MM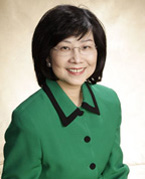 Victoria Cheung, MM, is a psychotherapist in private practice in Toronto. She is trained in AEDP with Danny Yeung and has been assisting in training and supervision of Hong Kong colleagues since 2005. She received her certification in AEDP in 2010. Ms. Cheung is the co-author with Senior Faculty Member, Danny Yeung of The Rainbow After: Psychological Trauma and Accelerated Experiential Dynamic Psychotherapy, and the lead author of Portrait of the Soul, a work that deeply resonates with AEDP. She has written in Chinese, produced and directed sixteen educational DVDs and CDs that are instrumental to the learning and the growth of the AEDP community in Hong Kong.
Cammy Suk Ying Cheung, RSW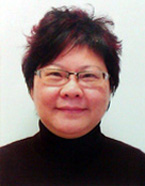 Cammy Suk Ying Cheung, RSW, received her undergraduate and masters training in Social Work at the University of Hong Kong and the University of Edinburgh, respectively. She is a registered social worker (RSW) and a certified supervisor (HKPCA) in Hong Kong. Currently, Ms. Cheung is a supervisor for school social workers in secondary school settings in a voluntary agency and an exco-member, counselor and group facilitator for the Dance With Depression Association, working with patients with depression and anxiety. Ms. Cheung specializes in treating adolescents and their families who are dealing with depression, anxiety, low self-esteem, trauma, mental illness, child abuse, suicide and family violence. She has conducted trainings in counseling and therapy in social work both in Hong Kong and China. Ms. Cheung has been in AEDP supervision and training with Danny Yeung, MD since 2006. In addition to AEDP, Ms. Cheung uses a combination of the Satir Model, Structural Family Therapy, Gestalt Therapy, Emotion-Focused Couple's Therapy, EMDR and Somatic Experiencing. She has taught at universities in Hong Kong, Australia and China, including City University of Hong Kong, Polytechnic University, Chinese University of Hong Kong, Monash University (Australia) and Sun-Yat Sang University (China). Ms. Cheung has been providing AEDP peer supervision for junior AEDP supervisees since 2009. In addition, she conducted workshops on AEDP for social workers and counselors from foster care services, school social workers and counseling services for the past two years in Hong Kong and China. She published more than 30 papers for international conferences, journals, book chapters and newsletters, as well as articles about the application of AEDP for working with clients with depression. As a therapist at the AEDP clinic for the Mental Health Association, Ms. Cheung has worked on integrating relational, intra-psychic and experiential elements into her clinical practice and developing and translating AEDP materials for the Chinese community.
Donna Fraser, LMFT

Donna Fraser, LMFT, is a licensed Marriage and Family Therapist in private practice in San Francisco since 1997. She is a graduate of the California Institute of Integral Studies where she received her Master's degree in Drama Therapy. Ms. Fraser comes to AEDP with a background in social work, somatics and experiential therapies. She is a founding member of AEDP West in the San Francisco Bay Area and received certification as an AEDP therapist in January 2008. She was a member of the first AEDP Core Training taught on the west coast by Dr. Ron Frederick. She feels honored to have received extensive training and consultation in AEDP from Ron Frederick, PhD; Diana Fosha, PhD; and Benjamin Lipton, LCSW. Ms. Fraser's drive to understand how change happens, and specifically, how we can help clients mobilize toward health and healing, led her to AEDP. She feels grateful to be practicing psychotherapy at a time when it is informed by so many contributions from other fields – attachment theory, neuroscience, somatics, emotion theory and mindfulness - making our practice of psychotherapy more effective, a powerful tool for change, and an art that is a pleasure to practice. In addition to her work with individuals, Ms. Fraser also works with couples from an attachment-based, emotion-focused perspective. She has trained extensively in EFT (Emotionally Focused Therapy for couples) and PACT (Psychobiological Approach to Couples Therapy).
Hilary Jacobs Hendel, LCSW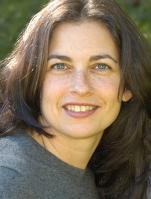 Hilary Jacobs Hendel, LCSW, has been involved in the AEDP community since 2004. She first heard Diana present at a conference on Affect Regulation at Mount Sinai Hospital in 2003—and was truly inspired. Other major influences are Benjamin Lipton, Eileen Russell, and Natasha Prenn with whom she attended the 2004 AEDP Immersion Course. Dr. Hendel received her AEDP Certification in 2010. Also in 2004, she graduated with a Masters in Social Work from Fordham University. She gradually built her practice and continued her education at the Institute for Contemporary Psychotherapy where she earned a Certificate in Psychoanalysis and Psychoanalytic Psychotherapy in 2008. Ms. Hendel has a background in the sciences, which began at the Bronx High School of Science. She majored in biochemistry at Wesleyan University and received a DDS from Columbia University. The education at Columbia included neuroscience, which has become so relevant in understanding why AEDP is so effective. She has also enjoyed being the Mental Health Consultant for the television series Mad Men.
Robin Kerner, PhD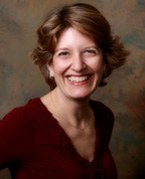 Robin Kerner, PhD, is a licensed clinical psychologist and has been immersed in AEDP since 2005. She earned her doctoral degree in clinical psychology at the City University of New York, where she was first exposed to Dr. Fosha and short-term dynamic psychotherapy. After following her for several years, Dr. Kerner began formal training with Dr. Fosha with the Immersion Course followed by three years of Core Training and individual supervision. She has been an active member of the AEDP community ever since. Dr. Kerner is also trained in Intensive Short-Term Dynamic Psychotherapy (ISTDP), Internal Family Systems (IFS) Emotionally Focused Therapy for Couples (EFT), and Motivation Interviewing (MI), all of which she integrates into her AEDP orientation. She hopes to accumulate even more acronyms in the coming years. Dr. Kerner is a faculty member in the Department of Psychiatry at St. Luke's-Roosevelt Hospital and an Assistant Clinical Professor at the Columbia University College of Physicians and Surgeons in New York City. In these roles, Dr. Kerner teaches, trains, and supervises staff in AEDP and other short-term dynamic and emotion-based psychotherapies. Dr. Kerner also maintains a private practice on the Upper West Side of Manhattan where she provides private and group supervision in AEDP. She is often joined in her sessions by her certified therapy dog, Magic, who while not formally trained in AEDP, certainly embodies secure attachment and emotional attunement. Prior to her career in psychology, Dr. Kerner worked as a television producer and also provides technical consultation and video editing services to the AEDP community. That being said, like all of us, she has been known to review a disc of a great session only to find it silent, out of focus, or recorded with the camera turned off!
Regina Pontes, MS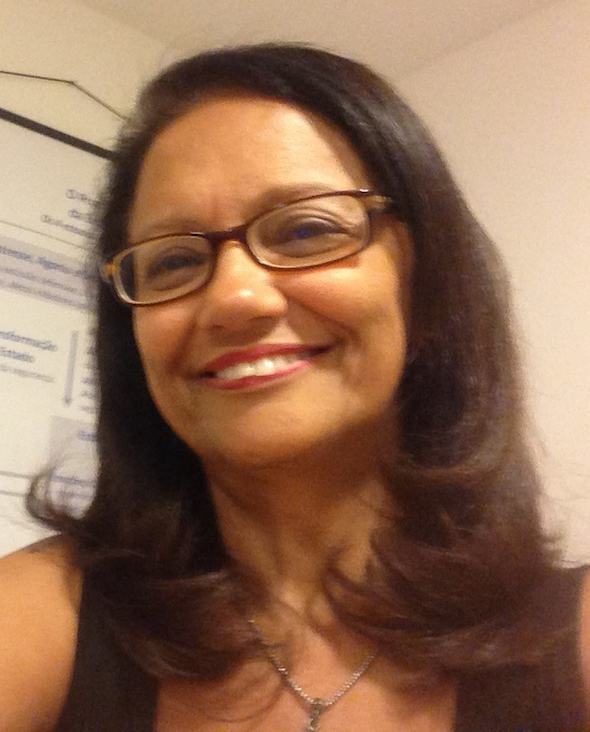 Regina Pontes, MS and AEDP Certified Supervisor has devoted her professional life to psychotherapy and the understanding of emotions and how they can lead to transformative life-changing experiences. She is a professor, clinical psychologist and supervisor, and couples therapist. Since 1992, Ms. Pontes has been a professor at the Pontifical Catholic University of Rio de Janeiro's Psychology Department (PUC) teaching Psychotherapy, Psychological Assessment and Clinical Training. Alongside her academic journey she worked for 20 years at the Santa Casa da Misericórdia General Hospital of Rio de Janeiro in the Psychiatric Service of the Psychotherapy Department, leading psychotherapy group sessions, teaching Brief Dynamic Psychotherapy and working with individual and group clinical treatments. She has also extensive training in Somatic Experiencing and Mindfulness Instructor from Mindfulness Training International.
Ms. Pontes` background and training have always been Integrative Short-term Dynamic Psychotherapy in individual and group models. She obtained her Master's Degree by developing a Focal Dynamic Group Psychotherapy Model, which she worked extensively and intensely for ten years, expanding group psychotherapy for specific contexts. After being introduced to Dr. Fosha's theory, she attended the Immersion Courses 1 and 2, workshops and seminars where she was trained by Dr. Kari Gleiser. Since then, she has focused her interest on AEDP's expansion in the academic milieu, giving workshops and lectures in Rio de Janeiro. Since the vocational and professional training of new clinicians have always been one of her greatest passions, she, together with Maria Candida Soares, created the first AEDP-Brasil Institute where she coordinates and ministers a two-year course AEDP-NeuroPsychoTherapy, developing academic instruction and clinical training in AEDP. For more information, visit www.institutonpt.com.br or reginapontes60@gmail.com. Contact 55 21 2579-3568 / 55 21 99967-4771
Jessica Slatus, LCSW
Jessica Slatus, LCSW is a psychotherapist in private practice in Boulder, CO.  Jessica is a Certified AEDP therapist and supervisor and has been in training with Natasha Prenn and Diana Fosha since completing the inaugural Essential Skills class in 2010-2011.  She has assisted at the Essential Skills 1 and 2 and Immersion Courses in New York City and presented alongside Natasha Prenn at the 2014 AEDP NYC Seminar Series in a workshop entitled "True Self, True Other, True Other: Undoing Aloneness and Co-Creating Transformational Experience in the Therapeutic and Supervisory Relationships."
Prior to finding AEDP, she worked as a bilingual clinician at an outpatient mental health clinic of the Jewish Board of Family and Children's Services and as a staff therapist at both the Center for the Study of Anorexia and Bulimia (CSAB) and the Sexual Addiction Treatment and Training Institute.  She has a post-masters certificate in the treatment of eating disorders from CSAB, and is currently writing a paper about working with eating disorders using AEDP.
Jessica received her Masters degree in Social Work from New York University and her undergraduate degree in Spanish from Vassar College.  Her clinical interests include working cross-culturally and cross-linguistically using AEDP, the application of AEDP to work with eating disordered patients, and the intersection of trauma and eating disorders. She is available for both psychotherapy and supervision.
Maria Candida S. Soares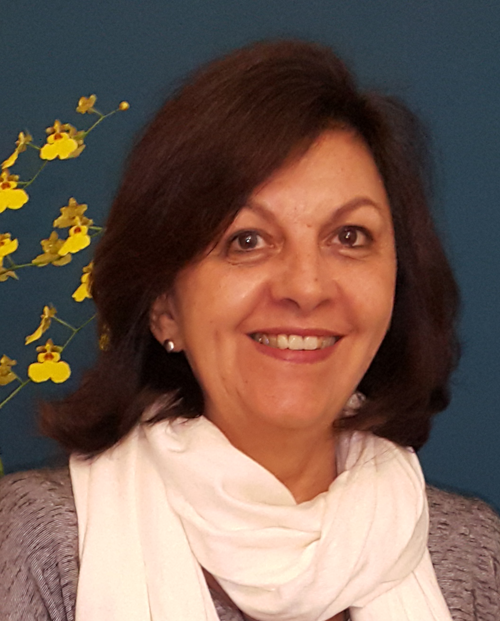 Maria Candida S. Soares holds a psychology degree from PUC-RJ (1973). She initiated her clinical training at IBRAPSI (Brazilian Institute for Psychoanalysis, Groups and Institutions), attending adults in her private practice. In the 1990's she felt the need for new sources of tools and theories, and, therefore, studied Brief Psychotherapy based on ISTDP and more specifically, the Leigh McCullough's theory, and graduated from the Department of Psychiatry at Santa Casa da Misericordia Hospital in Rio de Janeiro (1998). After graduation from this course, she became part of the staff as teacher and supervisor and conducted therapeutic groups for eating disorders and unemployed people. Her first encounter with AEDP happened when Diana Fosha came to Brazil to facilitate a workshop in 2000. The focus on the relational dyad, the clear picture of emotional moments expressed during the session and the human approach were some of the AEDP elements that enchanted and captivated her. Since then Maria Candida participated in the following activities: The Clinical Phenomenology of Emotion – Workshop facilitated by Diana Fosha and Leslie Greenberg (Adelphi University, New York, 2002); Immersion Course I (New York, 2011) and Immersion Course II with Diana Fosha (Esalen, CA, 2012); and Core Training plus supervision with Kari Gleiser.  She was certified both as AEDP psychotherapist (2014) and AEDP supervisor (2015).
In 2006, after translating Diana Fosha's book The Transforming Power of Affect to Portuguese, she and Regina Pontes launched an independent course taught in AEDP format in Rio de Janeiro, Brazil and created, with Diana's approval, the AEDP Brazil Institute. Maria Candida also studied with Marion Hendricks in her course "Focusing-Oriented Psychotherapy" and held an extension course degree in 'Somatic Experience' from the Brazilian Association of Trauma. She is co-author of the book Virando gente: a história do nascimento psíquico (Becoming Someone: the story of the psychic birth), that describes different aspects of child development and intersubjectivity, subjects she finds fascinating.
Judy Wong, MFT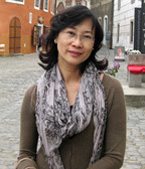 Judy Wong, MFT, was deeply inspired by and found much resonance with AEDP Senior Faculty Member Danny Yeung's work when attending the 2006 Hong Kong Immersion course. In 2007, she participated in Danny Yeung's first Core Training group and since 2009 has been a peer supervision facilitator for Hong Kong Core Trainings. Through these years of AEDP exposure, Ms. Wong's clinical repertoire has been deeply enriched and expanded. With previous training in Marriage & Family Therapy, Somatic Experiencing and mindfulness, it is natural for her to integrate her knowledge and skills in AEDP in working with individuals and couples for affect regulation, deepening attachment bond between members of couples, enhancing self reflective capacity and neural integration. Ms. Wong shares the vision and passion of disseminating AEDP in China. She is especially interested in working with complex trauma in mainland China, focusing on fine tuning AEDP with the recognition of their distinct history and cultural features.
Kwok Wing Wu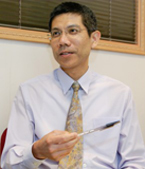 Kwok Wing Wu is a registered clinical psychologist working for the Mental Health Association of Hong Kong. Inspired by the work of Dr. Fosha, he has received five-years of advanced training in AEDP with Dr. Yeung. He worked closely with Dr. Yeung and his colleagues to establish the first centre based AEDP service in Hong Kong that serves the local Chinese community. With tremendous support from the MHAHK, he coordinated all trainings, supervision, services and publications in Hong Kong. The journey of his learning in AEDP reached a climax in 2010 when Dr. Fosha came to Hong Kong. From her direct teaching, he further developed a deep sense of trust with the essence of AEDP, experiencing a sense of coming home in the journey of his work in psychotherapy.