Shigeru Iwakabe, PhD, Director of AEDP Research, Co-Chair of AEDP Research Committee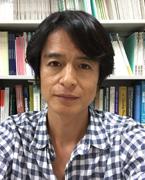 Shigeru Iwakabe, Ph.D., is an associate professor of Developmental Clinical Psychology at Ochanomizu University in Tokyo, Japan. He received his PhD at McGill University in Montreal, Canada in 2001. Shigeru conducts psychotherapy research on client emotional processes from an integrative perspective with a particular interest in the transformational phenomena in AEDP.
Shigeru is a natural fit with AEDP both as a researcher and a clinician.  Since becoming more deeply involved with AEDP in 2011, Shigeru has undertaken several research projects studying the affective emotional processes in AEDP with his colleague, Nuno Conceicao from Portugal. His research interests include: training and professional development in psychotherapy, case study research methods, psychotherapy integration, and cultural and social issues related to the practice of psychotherapy. His many publications include:
Iwakabe, S. & Conceicao, N. (in press) Metatherapeutic processing as a change-based therapeutic immediacy task: Building a initial process model using a modified task-analytic research strategy. Journal of Psychotherapy Integration.
Iwakabe, S., Fukushima, T., & Ito, E. (2013). Introduction to clinical psychology: Traversing various approaches. [in Japanese] Tokyo, Japan: Yuhikaku.
Iwakabe, S. (2010). The process of qualitative research in clinical psychology. [in Japanese] Tokyo, Japan: Iwasaki Academic Publishing.
Iwakabe, S. (2009). Research methods in psychotherapy process research. [in Japanese]Tokyo, Japan: Shinyo-sha.
Iwakabe, S. (2008). Clinical explorations of therapeutic failures: How therapists face, work through, and frow from their mistakes. [in Japanese] Tokyo, Japan: Kongo Publishing.
Shigeru also practices in the university clinic and is interested in cultural issues associated with practicing AEDP in Japan. He has completed Level 2 AEDP training.
Jennifer Edlin, MFT, Co-Chair of AEDP Research Committee, Faculty Liaison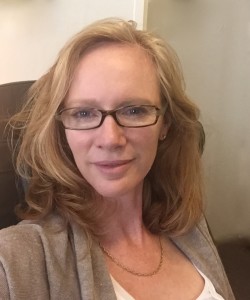 From the moment Jennifer Edlin, AEDP's Research Committee Co-Chair & Faculty Liaison attended her first Immersion Course, she was taken by AEDP and the permission to be authentic and to use both the left and right brain in service of clients' transformation. On the Research Committee, Jennifer serves as a liaison between faculty and researchers. She brings to her work a passion for showing what we know about AEDP through research as well as a background in law, experience in private practice psychotherapy, and years spent building consensus to effect change within companies.
Jennifer has also helped to spearhead the launch of the Berkeley Initiative for Mindfulness in Law at UC Berkeley Law. She received her undergraduate degree from Princeton University, a JD/MBA degree from New York University and an MA in Counseling Psychology from the California Institute of Integral Studies.
Jennifer is faculty member of the AEDP Institute, seeing clients in private practice in Oakland and San Francisco. In addition to her role on the AEDP Research Committee, Jenn is the head of volunteers and registration for AEDP West and has assisted at several AEDP Essential Skills and Immersion Courses, helping to facilitate small experiential-groups for therapists in the Bay Area, New York and Boston. She endeavors to bring a natural warmth, ease and authenticity to her work with clients as well as to her work in the AEDP community.